2

Comments
Published by Kate on Friday at 7/14/2006 07:48:00 PM.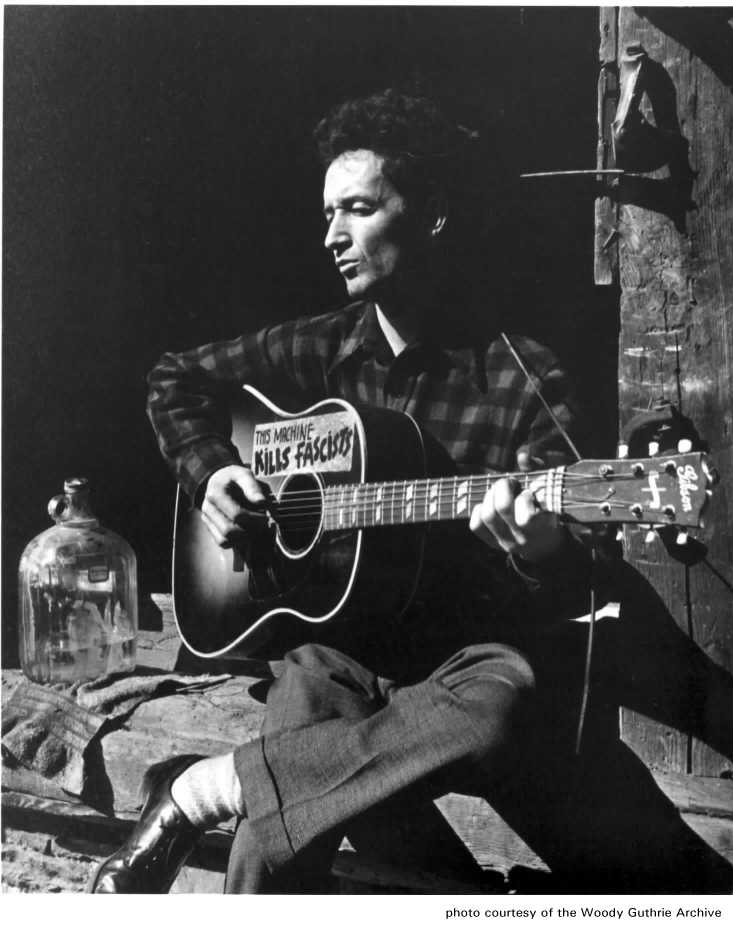 Woody Guthrie may have died in 1967, but his influence still lives on. He was a major idol of Bob Dylan's, who in turn changed pop music, making it personal and poetic and influencing others to do the same.
Woody Guthrie is probably most famous for "This Land is Your Land," but I thought I'd include another favorite of mine...and of course, Bob Dylan's tribute to him.
Woody Guthrie - This Land is Your Land
Woody Guthrie - Better World A-Comin'
Bob Dylan - Song to Woody